Did you guys catch last nights episode of Top Chef? For those of you that don't know I am a huge Top Chef fanatic. I never miss an episode. I have been watching for years. This season they are in Seattle and the competition is stiff.Last night they had 30 minutes to make a dish and they had no pots, pans, mixing bowls etc... all they could use was aluminum foil. Not only that, but they had to pick their ingredients without knowing what it was, because all the ingredients were wrapped in foil! It was fun to watch them make bowls and pans out of the foil. Quite the challenge. The winner was Kristin with her yummy sponge cake. Very ambitious! A well deserved win. She also ended up winning the main challenge at the end where she won $10,000! Congratulations Chef Kristin!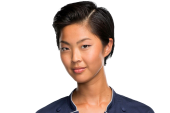 If you are a foodie, or like cooking/baking and haven't checked out top chef, start watching! It is on Wednesday nights on BRAVO. If you are a fan, please to tweet: @bravotopchef #savechefkuniko on #TopChef! I want her to be the one they bring back!
Now, thanks to Bravo, Top Chef, and Food and Wine magazine, I have a great giveaway for you today!
I am hosting a giveaway for a one year subscription for Food and Wine Magazine.
Food and Wine
magazine
features
recipes
,
cooking
tips,
travel
information,
restaurant reviews
,
chefs
,
wine pairings
and seasonal/holiday content. It is a great addition to any kitchen.
Content and/or other value provided by our partner, Bravo.